Without your help many of the most needy and vulnerable children in the world will die. There is no end to the creative ways anyone – young or old – can help limit suffering of children and families impacted by HIV. CAFI's work to change and save lives is supported by people like you. As you think about how you can be part of the global solution to HIV/AIDS, please consider the following.
Contribute by Mail: Send a check to the Children's AIDS Fund International at PO Box 16433, Washington, DC 20041 or Visit the Donation Page Now×
Browse the Store

Each of these items help support the health and future of a child or family.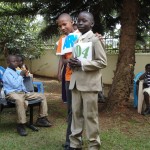 Prevention of mother-to-child transmission, teaching youth how to remain HIV free, helping people living with HIV learn how to not transmit it to their partners are all essential tools to reach an AIDS Free generation. We engage children, youth and parents in interactive prevention education opportunities in multiple settings.
Eight hours of life skills, HIV, STI and universal values education to help keep youth HIV free.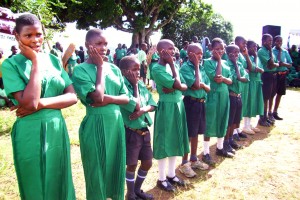 Many countries do not provide free education to all children, and in some countries primary education is provided but not secondary. In these cases, families who want to educate their children must pay tuition as well as purchase school uniforms, books and school supplies. This contribution will provide education which will lead to better life outcomes for HIV impacted children in Uganda, Zambia, Malawi and South Africa.
More Ways to Help
Click the boxes for information on each or click here to donate now.
Check with your employer about how to designate CAFI through your workplace campaign contributions. Federal government employees may designate CAFI through the annual Combined Federal Campaign (CFC). Many state employees may designate CAFI through their State annual giving campaigns. Companies like Avon and GoodShop allow you to donate a percentage of every purchase you make through them to CAFI.  As an E-bay seller you can designate a percentage of purchase proceeds to CAFI through the eBay Giving Works program. Contact us for more information

CAFI also participates in a used cell phone recycling program through www.thewirelesssource.com and www.charitablerecycling.com.

Your donations of toys, books, school supplies and clothing can be used by programs working with HIV impacted children globally. Contact us for more information

You can make a difference by helping keep the issue in people's minds and hearts. Organize a walk-a-thon, bike-a-thon, bat-a-thon or other event to raise funds to help HIV impacted children. Plan an event in your neighborhood, school or community on special dates such as National HIV Testing Day or World AIDS Day to focus on the needs of HIV impacted children globally.  CAFI is happy to assist you in your education, outreach and advocacy efforts. Contact us for more information